Wix Vs Weebly – Which Web Host is Right For Your Website?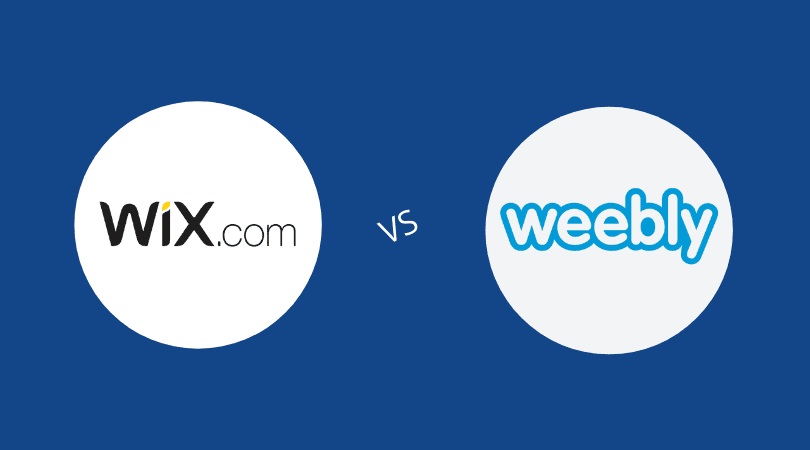 This article compares Wix Vs Weebly. Both platforms have their pros and cons. This article will highlight some of the biggest differences between these two web hosts. Weigh these pros and cons against each other and decide which one is right for your website! The decision may also affect your budget, as both platforms are priced similarly. You may find Wix to be more expensive than Weebly, but it is worth the small price difference.
Wix has an intuitive user interface and an abundance of design customization tools. You can edit both mobile-view and standard-view versions of your site. The dashboard of Wix is appealing and easy to navigate, but you can't switch between themes after customization. Weebly is also less flexible when it comes to mobile-view formatting, as set themes aren't always formatted correctly on mobile devices.
While both platforms are easy to use and have extensive templates, Wix is the clear winner. The site builder on Wix is faster and easier to use, and the support team is second to none. However, if you're on a budget, Weebly is the more cost-effective choice. But remember, WIX and Weebly have their pros and cons, and you should decide for yourself.
In terms of SEO, Weebly is better. It lets you create a new storefront with minimal effort, and it imports your product list automatically. It also lets you use a custom domain, and it supports email marketing. Both tools allow you to customize your website with advanced SEO features. You can also use the tools to create an online store, which is one of the most important aspects of your website.
Ecommerce Features of Wix
Wix offers a number of useful ecommerce features for small and medium-sized businesses. For example, you can connect to over 40 different payment providers and accept payments from major credit cards and digital wallets. It also has a PCI-compliant checkout and a rule-based fraud system. These features make Wix an excellent choice for those who want a simple and reliable ecommerce site.
Wix has a lot of powerful tools for building websites and taking care of all the technical work. However, it's worth mentioning that you don't have to know any coding or design to use it. Its easy-to-use platform makes it suitable for those with no technical experience or desire to make their own design. Wix is a good choice for business owners who want to build their own website from scratch and do not need a web developer. However, if you are someone who doesn't want to spend time learning coding and design, Wix is not the best option for you.
Wix makes it easy to set up and manage an online shop. It features built-in functionality for customers to download products and sends automated emails acknowledging purchases. Wix makes it easy for even a complete novice to build a website in an hour. Besides ecommerce functionality, Wix also provides a rich customer support system. Its help center, community forum, and email support are just a few of the options available. Additionally, it offers video tutorials, a comprehensive knowledge base, and 24/7 on-page editor support. Wix offers a business VIP plan that enables you to receive priority service.
What Ecommerce Features Does Weebly Have?
If you are considering building your own e-commerce website, you will want to consider the many ecommerce features available. For one thing, Weebly offers a wide range of extensions that allow you to add and manage products, including a shopping cart. These extensions enable you to sell physical products, as well as digital downloads. In addition, they allow you to create custom product categories and add product details and images. You can also use tools like Bulk Edit to customize items, specify product variations, and even sell gift cards. They have an SEO optimization screen for each item.
In addition, Weebly provides an array of payment processing options. Whether you want to sell digital downloads or downloadable ebooks, Weebly has a plan for you. Their free plan is limited in its functionality and features, while their premium plans offer more features. While free plans have limited functionality, they aren't ideal for e-commerce businesses. They also display Weebly's branding on every page.
To add products to your website, you can choose a theme. There are free and premium themes available, as well as a variety of ready-made templates in the Mojo Marketplace. These themes are designed specifically for online stores. You don't need to be a technical genius to use Weebly's e-commerce platform. Drag and drop modules are easy to add and remove.
Is Wix Or Weebly Better For Business Websites?
Both are designed to be mobile-friendly, with mobile access to the management dashboard available for both platforms. Both platforms offer mobile apps that allow users to edit their websites, connect with customers, and manage sales and marketing. Weebly offers a few more features, however, Wix doesn't. Also note that you may want to look at websites with a user-friendly c-panel.
Both Wix and Weebly are full-service website builders, and both offer the tools and templates needed to create a professional, fully functional business website. Unlike other website builders, these all-in-one solutions package everything a beginner needs to build a successful website. This includes the domain name, design, marketing tools, sales functionality, and platform updates. Wix is easier to use than Weebly, but it can be a steep learning curve for novice users.
Wix is easier to use for beginners and has more templates. Wix offers more options for content and design, while Weebly offers more basic SEO editing. Wix also offers some more sophisticated features, such as an option for adding a blog. However, Wix's website editor is more cumbersome compared to Weebly's. However, both platforms are easy to use and offer a variety of tools for building a successful website.
In general, Wix offers greater customization, with more content elements and dozens of templates available. However, the editor on Weebly is more confusing for those with no experience in design. Wix's editor is unstructured and doesn't conform to modern web design trends, so someone without a design sense will have more difficulty. Wix is an all-around better choice for small entrepreneurs and freelancers, but it may be less flexible for people with less design sense.
About The Author