Using Email Software to Automate Your Emails While You're Away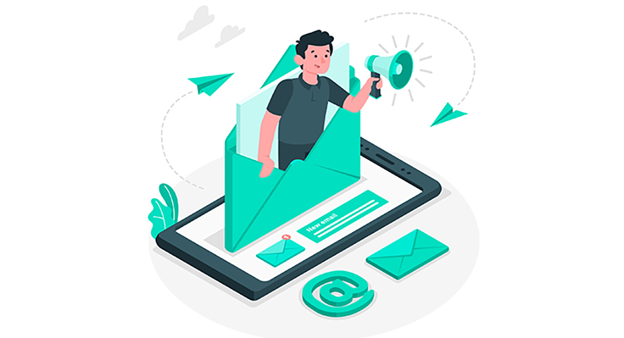 Are you going on a business trip? Or maybe you're planning to go on a vacation with your family? If so, you might want to bring your work with you to ensure that everything's taken care of even while you're away. Thankfully, that'll be a lot easier since you can use an Email Software called 500mail. It's software for emails that lets you use one inbox for all of your emails, important or not. Furthermore, it offers tons of features that you never thought you'd want to use! But with useful software for emails, you'll surely want to try them out. Let's find out more here.
The Ability to Access 500mail from Any Device
One of the best things about 500mail is that you get to access one inbox using any device! Simply log into the server, and your emails are there right away! Of course, you'll need to set it up first before anything else. But once you do, you can go on your trip without problems because you can simply open the app on your phone and scan the new emails available. Furthermore, it's easier since you can bring it anywhere you go. Therefore, it's ideal for those who always go on business trips like you!
Using One Single Unlimited Inbox for Various Domains
Another reason why you might want to use 500mail while you're away is because of the unlimited box feature. So no matter how many domains you're using, you can access all of them on this platform. So when you're away and want to keep up with all the latest updates about your company, your employees are just one email away. Even while in a sailboat, you can send your supplier that email to order more products for your store. The sky is the limit, and you can communicate with everyone using 500mail!
The Most Secure Email Software for Your Organization
Emails are like love letters to your suppliers, clients, and so on. Therefore, you must work hard to protect these emails from any unauthorized personnel or person. Of course, you don't want anything bad to happen to your organization. So if you're wondering about the level of security and privacy that 500mail offers, there's nothing to worry about. Here, you get to experience world-class data security to prevent anyone from getting to your emails. Furthermore, they make use of SPF, DKIM and DMARC to authenticate and secure all of your business emails.
Keep an Eye Out for an Increase in Productivity
If you don't already know, you can integrate 500mail with your CRM. That means you can also access the different apps in one place. So it's ready to go. You can see the productivity of your employees, and it will motivate them to do better. You can also send emails to them, and it will let them know that you're there to support them even if you're away. Apart from that, you get to connect with confidantes and decision-makers, which can make your company reach greater heights. Overall, 500mail will make your whole process easier and a lot more streamlined.