How Can HVAC Software Benefit Your Business?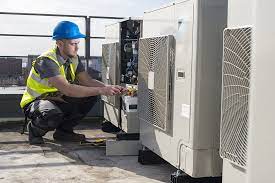 HVAC software is a powerful tool to use with your HVAC business. It keeps track of your entire infrastructure, from equipment and systems to customers, vendors, inventory, and sales. You can easily analyze and present data for everyone in the company to see. Plus, you have a complete set of records available at all times. The software can be used for accounting purposes as well as managing daily operations.
Here is how HVAC software can benefit your business.
Help you manage projects more effectively
A software package can even help you manage projects more effectively. For example, if you're working on several jobs at once, the program can help you schedule the work when you have enough staff available. The program has features to help schedule technicians and service calls so customers always get their work done when needed. If a job takes longer than expected, the system will automatically adjust the schedule to ensure everything gets done on time.
Enables digital invoicing:With the advent of digital invoicing, it has become easier than ever to submit and receive electronic copies of a bill or receipt. This is a boon for any company that provides services, especially those in the HVAC industry. It is vital to use digital invoicing for HVAC services since much of your business is conducted over the phone, so you will want to be able to produce accurate records of all your calls and transactions. HVAC Software can help you manage your calls and keep track of all your transactions.
Simplify tracking and billing: A HVAC business is an industry that relies on customer relationships and client communication, so having a smart way to manage the day-to-day process of running your business is crucial. Software that offers features that allow you to keep track of customers, schedule and manage appointments, and generate invoices will free up time for more important tasks like training your team members.
Reduce overhead cost: HVAC software can help reduce overhead costs by automating many things that are typically done manually. The use of HVAC software can reduce labor costs as well as cut down on the amount of time it takes to get certain jobs completed. For example, scheduling appointments with service technicians is traditionally a time-consuming and tedious process handled by employees in the office. With HVAC software, a manager simply logs into the application, selects which technician he needs to schedule an appointment with, and the software will prompt him with appointment times based on availability.
Increased sales: HVAC software can increase your sales by showing you where you are currently falling short. For example, if you're losing out on a significant number of leads because clients aren't responding to your advertisements as quickly as they should be, the software can help you identify this and develop solutions to fix it.
Key Takeaway
Complicated invoices and spreadsheets can be a nightmare to deal with, especially when you're trying to get paid quickly. With HVAC software, you can keep track of everything from your initial quote to the final payment. The software will keep track of the services provided and automatically figure out what the customer needs to pay for. It's even possible to set a default amount for each service and have the system confirm this before a technician starts working on a project.