Do Small Businesses Need Security Tools?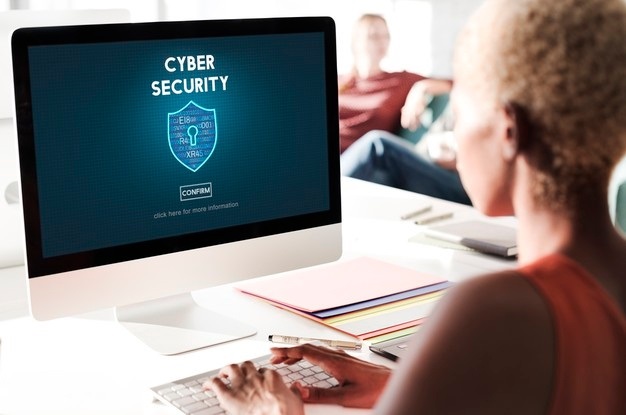 Cybersecurity today has been evolved over time, but along with it came the evolution of cybercrimes. With the kind of attacks that circulate around us, in every area, necessary cybersecurity tools are required. Most people aren't aware of the fact that cybercriminals also target small businesses. It doesn't matter if your small business involves selling pies or clothes, these perpetrators target everyone.
Again, yes, you probably already have some cybersecurity tools or software that is in use, but how sure are you about their outcome? Are these tools the absolute best? Is there something that you're missing out on?
We ask this because cybercriminals today are using the most advanced strategies and tools that can wipe out your entire system, can spread malware, or place spyware in your device. It can even take place without you knowing. So, regardless if you have a large company or a small business, always cross check to see if you're using the best security tools for complete protection.
We've created a list for some of the best cybersecurity tools that your business could benefit from. They are:
1.     ExpressVPN – a VPN for your small business
Not everyone works from the office in a contained environment. Even the little things you save online, like business contact details, account details, and other things, can all be at risk if your connection is compromised.
With that said, there are times when you work from a coffee shop or contact a client while at the airport or train station and connect to any one of these public Wi-Fi's. All your data can easily be compromised and is inherently unsafe.
A VPN is one of the best ways to secure your connection, protect all data on your device, and prevent third-parties from spying. ExpressVPN is currently the best VPN in the market and perfect for business. You can test it using the ExpressVPN free trial.
2.     AdLock – Best ad-blocking tool for your browser
There are countless people who don't have an Ad-Block tool on their browser or device. This is one mistake that the most of us overlook. There are countless of website we visit in a day, most of which are accessed while using our business laptops or PCs.
Every time you visit a website, you may have noticed that some of them come with a heavy influx or ads or pop-up ads that take you by surprise. Most of these links come packed with malicious links that can be extremely harmful for your device and data. As mentioned, even if your business is relatively small, does not mean that you're not a target.
With that said, AdLock is currently one of the best ad blockers in the market. It's even the best for Safari and multiple other browsers, supported on numerous operating systems. The 5-year plan is the most convenient, since it costs on $0.81/mo. It even comes with a 30-day money-back guarantee.
3.     TitanFile – great tool for file sharing and collaboration
Sharing files over the internet and especially through basic email is simply not secure. There's a lot that can be penetrated while sharing important data through unsecure means. Other than that, some people share files through courier services that can be misplaced at any time or land in the wrong hands.
For this reason, most users are not shifting to TitanFile, one of the best and most secure file sharing and collaboration tools. Many business sectors are now using it, which says a lot about the software. Your small business could definitely benefit from it. You could always give it a test run using its 15-day free trial.
4.     CheckShortURL – Tool to expand short URLs some of which are harmful
Another way to limit the kind of links you click on that may or may not be malicious is by using a tool that help expand short URLs. The thing is, there are situations where you might receive a short hand link or URL from someone, or might find it on your own. These short links at times could lead you to unfavorable sources. A link expander like CheckShortURL will help you see full form links and sources to the original link format.
5.     DuckDuckGo – the best private search engine
It's no secret that top search engines like Google (everyone's favorite) or Yahoo! all log and monitor user data, track activities and much more. Additionally, these search engines lay out numerous ads on your screen, sometimes tricking you into clicking on them. For this, it's recommended to switch to a private search engine like DuckDuckGo. There's no tracking, no ad manipulations, only privacy and the liberty to search the web.
Conclusion
There are a lot more security tools that are recommended for business, but these top 5 security tools are currently the best for your small business to thrive. They target the necessary areas, are easy to use, and don't cost much!
About The Author